I have a crippling coffee addiction.
I also write code.
Usually, It's doing both of those things at the same time.
I work the majority of the time with React, Gatsby, GraphQL, Emotion, Styled Components, Nodejs just to name a few. I work primarily on the front end but would love to be able to build full-stack applications.
---
Other than web development I am a keen photographer, I also am working on some videos revolving around photography and videography. You can see more on this where I talk about myself away from the keyboard.
---
I made a VS Code theme which is published on the VS Code Marketplace. My theme, raspberryCandy is a Neon/Pastel theme runs heavy on a neon electric aqua and a pastel pink/purple.There is also a light version of this theme called raspberryCandy sugarFree, You can check both of those out raspberryCandy on the VS Code Marketplace.

I have also done a write up about making the them and the resources I used to build it. You can read about that here.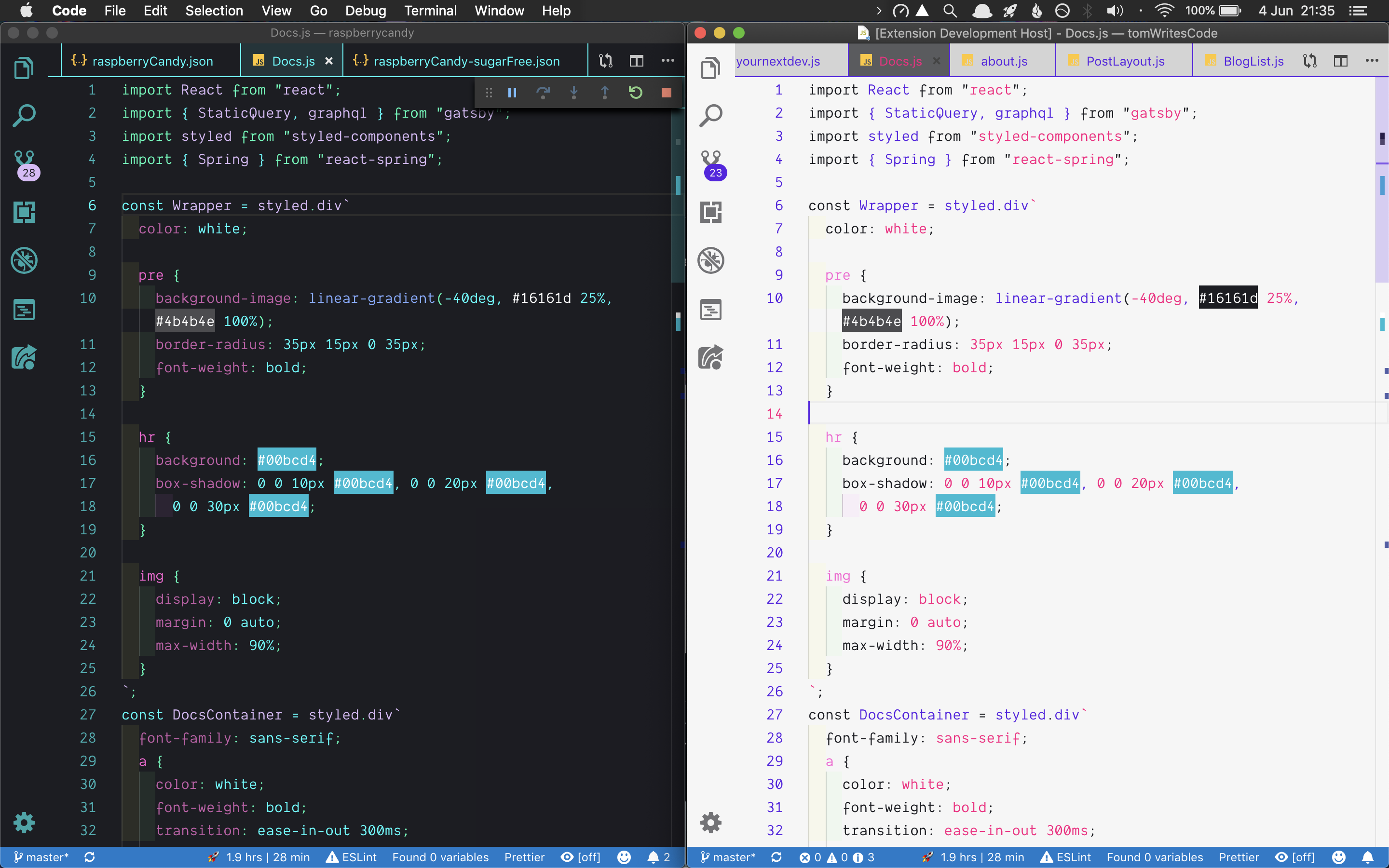 ---